Let's celebrate. Bring on the Champagne! Here's the great fun recycling tip!
Recycling Tip: keep those champagne bottle wire caps, as, yes, they make such lovely chairs.
We have all seen the miniature French Bistro chairs, but there many more! Have a look at these splendid ideas.
Chairs photo credit: dwr.com
Learn How to Make a Bubbly Bistro Chair (video tutorial)
4th of July Party Food & Entertainment Snacks, Americana Printables and More Patriotic Home Décor Ideas
Independence Day Party Table Centerpiece
Twig Wreaths (with red-white-blue ribbon)
Chocolate Covered Strawberries
Star Stencil, Free Clip Art for 4th of July
Decoration Template
Use this clipart to decorate anything for 4th of July: from white chalk lawn stars, to party table cover cutouts, to lamp decorations, party flags, etc.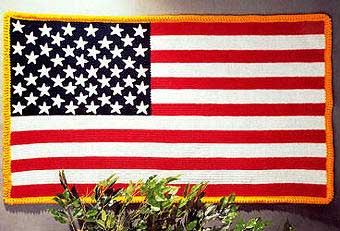 4th of July Clipart (Food Template)
This stencil is great as pancake topper or if you are really good for café latte cup cocoa sprinkles.
4th of July Clip Art
(Free printable Patriotic Image)
tag: independence day.